"I always wanted to be honest with myself and to those who had faith in me."
– Rafael Nadal

---
Have you ever had to "unlearn" something? Do you think Yield Signs are still yellow (as you may have learned), or do you know that they are red?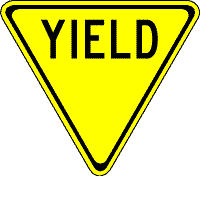 What about the planets? Do you still remember the mnemonic device "My Very Elegant Mother Just Sat Upon Nine Porcupines (Mercury, Venus, Earth, Mars, Jupiter, Saturn, Neptune, Pluto)"? Or do you know that Pluto is no longer a planet (due to scientific discoveries between 1992-2000).
Have you ever had to unlearn a concept like leadership or professional learning? Well, Nick Polyak and I have a book coming out in March 2017 with the following title: The Unlearning Leader: Leading for Tomorrow's Schools Today, with the following chapter titles:
Chapter 1: Unlearning Connection
Chapter 2: Unlearning Planning and the Change Process
Chapter 3: Unlearning "That's the Way We Have Always Done it"
Chapter 4: Unlearning Fear of Social Media
Chapter 5: Unlearning Professional Development
Chapter 6: Unlearning Leadership
...
Last modified on