"Definiteness of purpose is the starting point of all achievement. "
– W. Clement Stone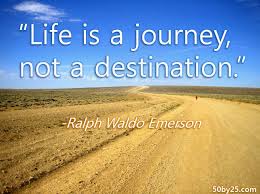 Something that makes working in a school system so engaging and rewarding is that each year we get a new journey. Each year we begin a journey with new students – students for whom grade "x" is the first and only time they get to experience grade "x". A journey with mid points and milestones and traditions and experiences. A journey part of an embedded culture with tradition and history. A journey that has a targeted end point. A journey whose bittersweet end takes place annually. A journey with milestones like "promotion" and "graduation" and entry into the military, service, job market, higher education, or a combination of all of the above.
We get to create the future in public education! We get to "shape young minds" and help support our society and our economy and our culture. We get to go on a journey each and every year with a beginning, a middle and an end. We shape our future and our outputs based upon our inputs. We have varied and specific curriculum, instruction, assessment, tools, techniques, strategies, measures, and studies. We have fun field trips and engaging parent involvement and community outreach. Our journey goes on each and every year, our teachers, support staff, and administrators are the journeymen and journeywomen at the heart of our school system. They too experience the emotional highs and lows of our journeys.
All roads begin and all roads have exits and all roads allow for experiences and decisions. As we approach "the end of the road" for our graduates and our retiring staff members, we remember that there is a beginning, a middle, and end every year for each and every one of us. The graduates will begin a new journey (in our case, in 9th grade, or high school or in 6th grade in middle school, promoted from 5th grade) as will our retirees. The many who have served us so courageously and so dedicated, who together tally hundreds of years of service, we sayTHANK YOU!For them, August will be different this year … there will be a new road on which they will travel. Their journey begins anew.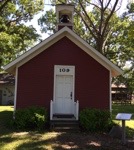 As we prepare to shut down our 168th school year we look to the future. We look to the new beginnings and new journeys yet to begin. We consider and prepare for our new students in grades PK-8 who start their new journeys in 107 days. We continue to look for ways to Engage, Inspire, Empower!
One of the learning adventures we're taking part in this summer is the Future Ready Summit in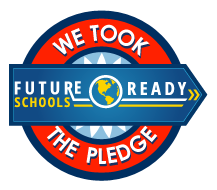 Chicago. This Future Ready Summit will help pave the way for our DPS109 future! Best wishes to all for joining in our journey – and though it is bittersweet to come to the end of a school year – it's wonderful to know we have the chance in a few short months, to begin a journey again!
Published at www.dps109supt.blogspot.com as well